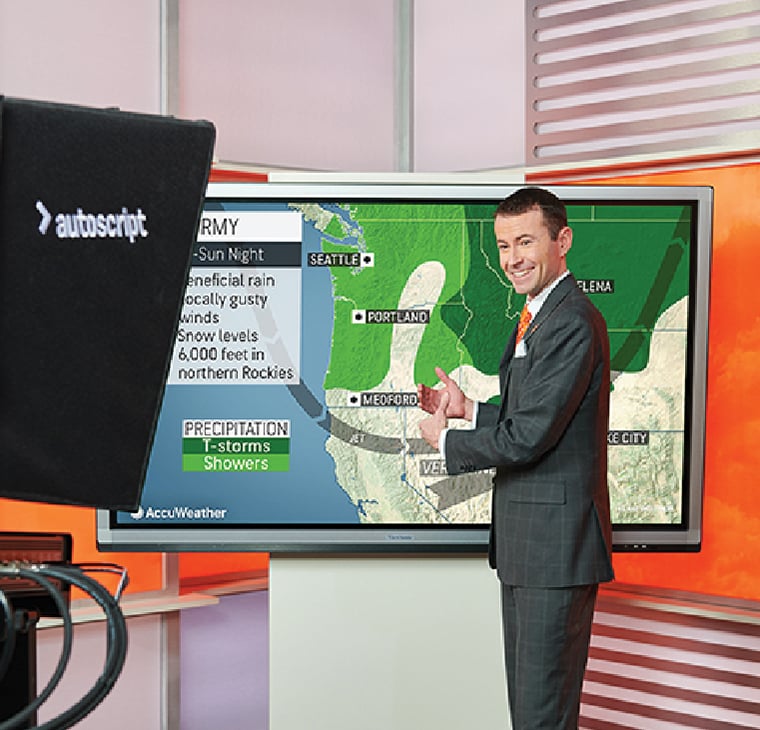 AccuWeather's Exclusive Forecast with Superior Accuracy™ Provides a Global Brand with a Local Market Focus
The powerful and most trusted weather brand and its superior forecasting services are available to one station per market and those that have partnered with AccuWeather have been ratings leaders in their DMAs year after year.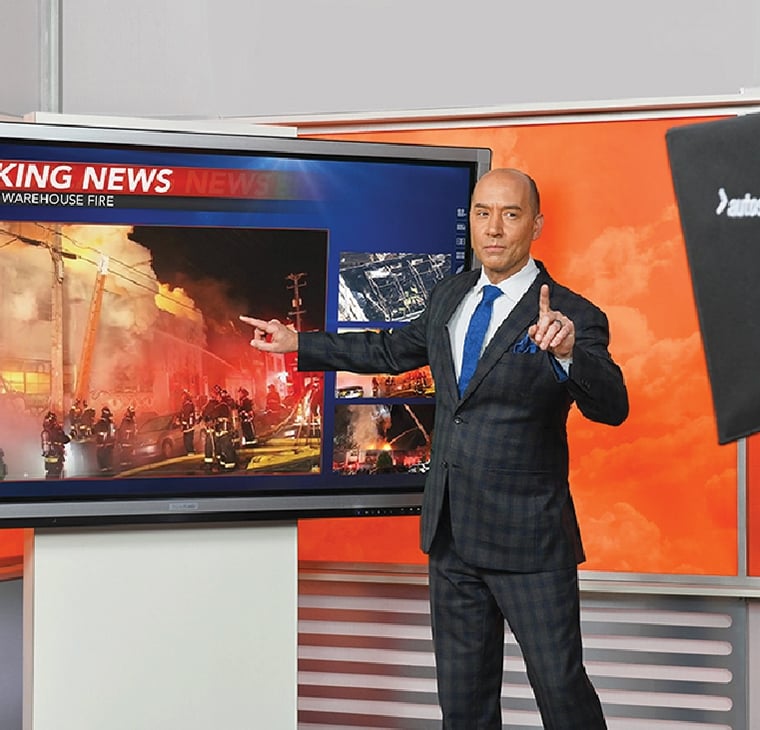 Backed by decades of experience and more than 125 AccuWeather meteorologists
AccuWeather forecasts are backed by the decades of experience of AccuWeather's over 125 expert meteorologists, including some of the top-ranked forecasters worldwide, who serve over half the Fortune 500 and thousands of other companies and government agencies, and collaborate daily with local TV meteorologists.
Brand and Forecast Partnership subscribers also received exclusive access to AccuWeather specialist forecasting teams, including the AccuWeather Hurricane Center, the Severe Weather Center in Wichita and AccuWeather's Snow Warning Desk, as well as expert broadcast meteorologists for special segments, on-air interviews, and additional consultation.
Demonstrated success in markets of all sizes, large and small
The AccuWeather Brand and Forecast Partnership has been highly successful for the ABC-OTV stations in eight top markets, including Los Angeles, New York, Philadelphia, Houston, San Francisco, Chicago and many others.
In the most comprehensive analysis of on-air forecast accuracy undertaken to date, independent data researcher Kantar concluded that AccuWeather weather forecasts in the eight ABC markets examined are the most accurate by a significant margin and provided the most useful details to help audiences make the best decisions over the other local television stations.
Many other stations have recorded the same exceptional results, regardless of size or audience reach.
The most accurate forecasts communicated clearly and effectively
AccuWeather's proven Superior Accuracy™ is powered by the most advanced and accurate forecast engine that produces pinpointed local forecasts globally, as well as the world's largest collection of historical forecast data and over 179 forecast models combined with the latest technology, AI and machine learning and with the decades of experience of AccuWeather's expert forecasters.
Further, AccuWeather forecasts focus on impacts of threatening weather to people, communities and businesses and utilize very specific and clear language, along with compelling videos and easy to understand graphics and displays.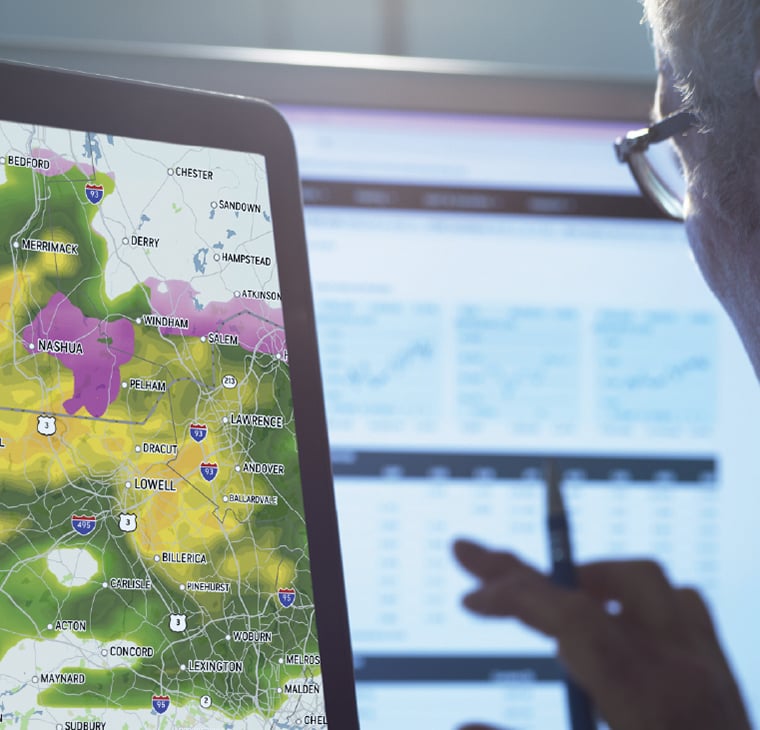 Request a consultation
For more information or to arrange a personal consultation of our Brand & Forecast Partnership service, please contact us.