AccuWeather's forecasts for Storm Ciarán play a vital role in saving lives and preparing businesses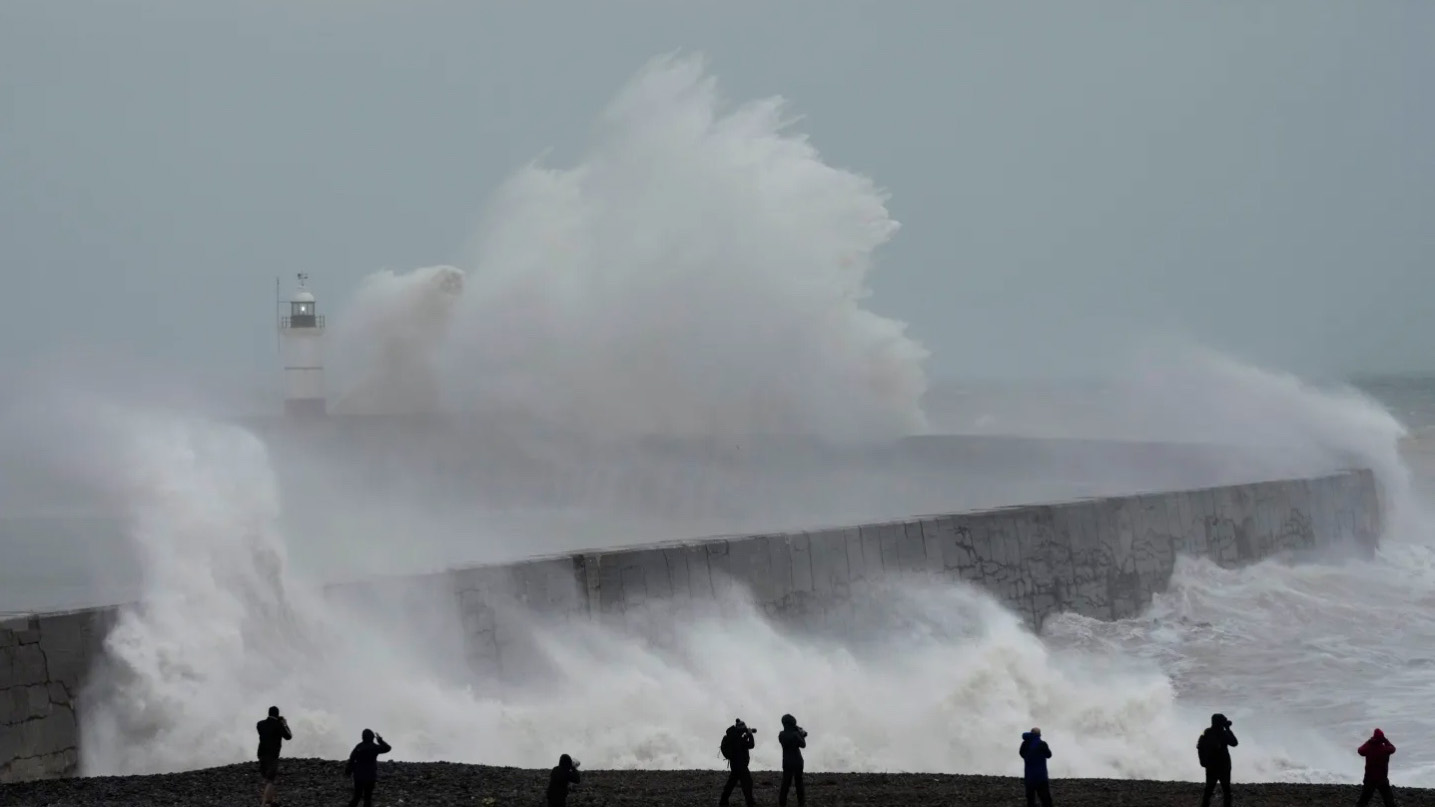 Summary
AccuWeather warned businesses early, and more accurately of record-breaking Storm Ciarán ahead of all other weather sources.
Key Highlights
Historic, record-breaking windstorm struck portions of the UK, France, Germany, and Spain with wind gusts over 100 mph.
Over a million were without power at the peak of the storm.
AccuWeather accurately predicted Storm Ciarán's damaging wind patterns and accurately forecast the occurrence of massive waves, some towering over 70 feet.
In early November 2023, the season's most powerful windstorm to date, Storm Ciarán, slammed northwestern Europe with heavy rain, pounding waves and damaging winds. Storm Ciarán struck Europe as a powerful extratropical windstorm. European windstorms are areas of low pressure that move across the North Atlantic and can cause catastrophic damage to property and infrastructure over large areas. AccuWeather For Business, renowned for its Superior Accuracy™, showed its commitment to protecting lives, businesses and communities through its most accurate forecasts and advance warnings. AccuWeather forecasts provided more advance notice than any other source.
AccuWeather's most advanced warning
Days before the storm's impact, AccuWeather took the lead in forecasting the devastating storm. On Oct. 28, three days before the storm and a day ahead of MetOffice, AccuWeather issued an exclusive Global Hazard alert. This advance warning accurately identified southern England, northwestern France and northern Spain as areas at risk for severe winds exceeding 100 mph, torrential rain and waves reaching towering heights of 70 feet.
Asset-specific information for businesses
AccuWeather's Global Hazard product, equipped with AssetReport™, gave AccuWeather For Business customers invaluable information. This tool allowed them to automatically identify specific assets at risk, providing critical details such as anticipated wind speeds and rainfall at each location. The information was further enhanced through interactive maps within the AccuWeather For Business Portal, quickly identifying locations that would be impacted and aiding in supply chain, business continuity and logistical planning. Over a million were without power at the peak of the storm.
Proactive weather-impacted decision-making
The additional advance notice provided by AccuWeather played a pivotal role in enabling businesses to be better prepared and gain a crucial "head start" in making informed decisions. AccuWeather correctly pinpointed northwestern France as the area most susceptible to the strongest wind gusts, accurately predicting wind speeds of up to 80 mph with an AccuWeather Local StormMax™ of 125 mph. France's highest officially recorded wind gust matched AccuWeather's forecast precisely at 114 mph.
Most accurate forecasts for massive waves
AccuWeather accurately predicted Storm Ciarán's damaging wind patterns and accurately forecast the occurrence of massive waves, some towering over 70 feet. This level of accuracy is a testament to AccuWeather's expertise in understanding and predicting the complex dynamics of severe weather events.
Timely warning for Storm Domingos
Following the impact of Storm Ciarán , AccuWeather continued its streak of accurate predictions. On Oct. 31, three days before Spain's AEMET officially named the subsequent storm Storm Domingos, AccuWeather issued the first Global Hazard alert. This again showcased AccuWeather's ability to provide timely and precise forecasts for evolving weather patterns.
The AccuWeather Advantage
The benefits of AccuWeather go beyond protecting the lives of your employees and customers. They will also reduce your operational costs through better planning and better mitigation efforts and allow you to make better weather-impacted decisions. AccuWeather forecasts will help you make the right decisions sooner and faster, keeping your people safer, saving you money overall, eliminating angst and stress, reducing your risk and liability, reducing losses and better protecting your reputation.
Serving more than half of the Fortune 500 companies and thousands of businesses globally, AccuWeather is recognized as the most accurate source of weather forecasts, advanced warnings and data in the world.
Do you know how much weather is costing your business?
Contact an AccuWeather expert today to learn more.