See, evaluate and manage your severe weather response from one convenient online location.
The AccuWeather For Business Portal provides a customized, interactive space to have all your global weather hazard components and risk mitigation tools in one place. The portal's map, an easy-to-use, robust, and reliable situational awareness tool, provides fast access to live lightning strikes, official local storm reports, and high-resolution Doppler radar.
With tools to upload your hazardous weather response plan into warning notifications, the portal is equipped to support your business at all stages when disaster threatens and strikes:
Audible alarms and visual cues when warnings are issued for client location(s) to get attention when seconds count

Ability to acknowledge warnings with a click of a button to ensure timely receipt

Forecasts and current conditions for locations worldwide, including the unique AccuWeather MinuteCast® and hour-by-hour forecasts
Looking for the AFB Portal?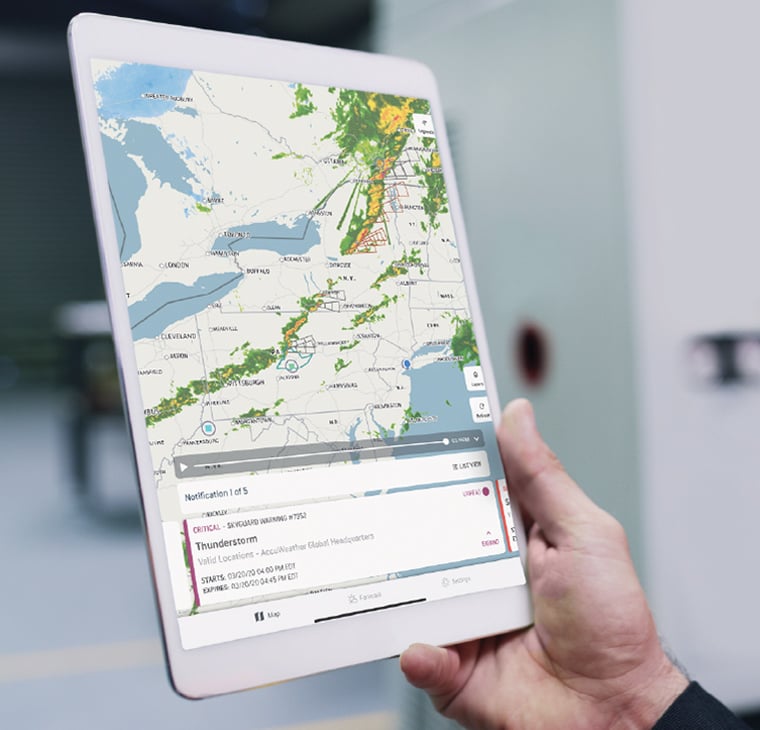 Know right away when a severe weather alert is issued, at any time, from any location
In addition to severe weather warnings, you can view hourly forecasts up to 72 hours ahead and daily forecasts up to 90 days in advance. Plus, choose the weather parameters beyond temperature and precipitation, including cloud cover, hours of sun, and more.
SkyGuard Mobile
SkyGuard Mobile immediately delivers critical weather information and insights via native push notifications, which provide near-instant delivery of severe weather alerts when seconds count in getting life-saving intelligence to your employees so they can take action.
As a Portal enhancement, the SkyGuard Mobile App is a solution that seamlessly syncs with your customized Portal settings.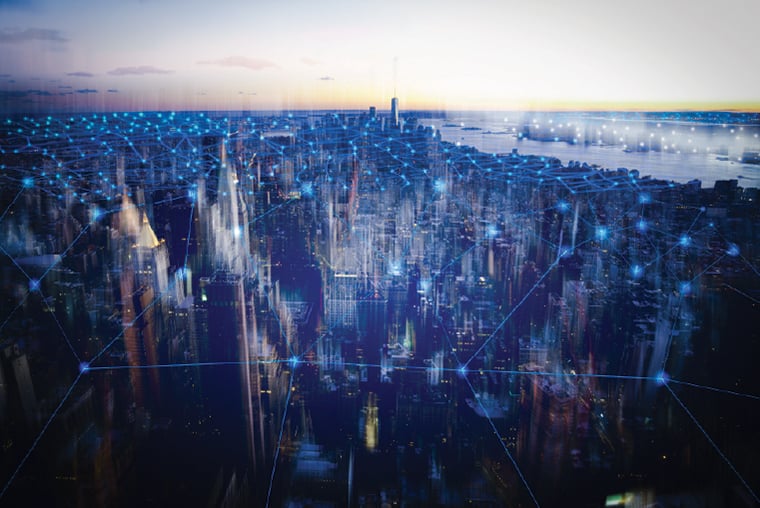 GIS
Critical data for your specific location
All of AccuWeather's pinpoint weather content is available in GIS-friendly formats in real time. As observations are collected, value-added data are assimilated, proactive warnings are issued, and forecasts are created.
Tap into temporal/time-enabled data for actionable, site-specific AccuWeather content overlaid on the data about your business.

Request a demonstration
We are eager to help with your broadcast media needs. Please reach out to consult with one of our experts.