Build your audience and generate more revenue with AccuWeather Connect and Syndicated Content
Publishers—print and online—and broadcasters connect with high-value consumers by incorporating AccuWeather's highly relevant and superior weather news into their products. Our proprietary suite of products and custom solutions will make your brand stand out from the competition and foster deep engagement with your readers or audience.
Leverage AccuWeather's forecasting expertise to amplify your brand's message before, during and after the storm. Opportunities include weather-triggered advertising and cross-platform sponsorships.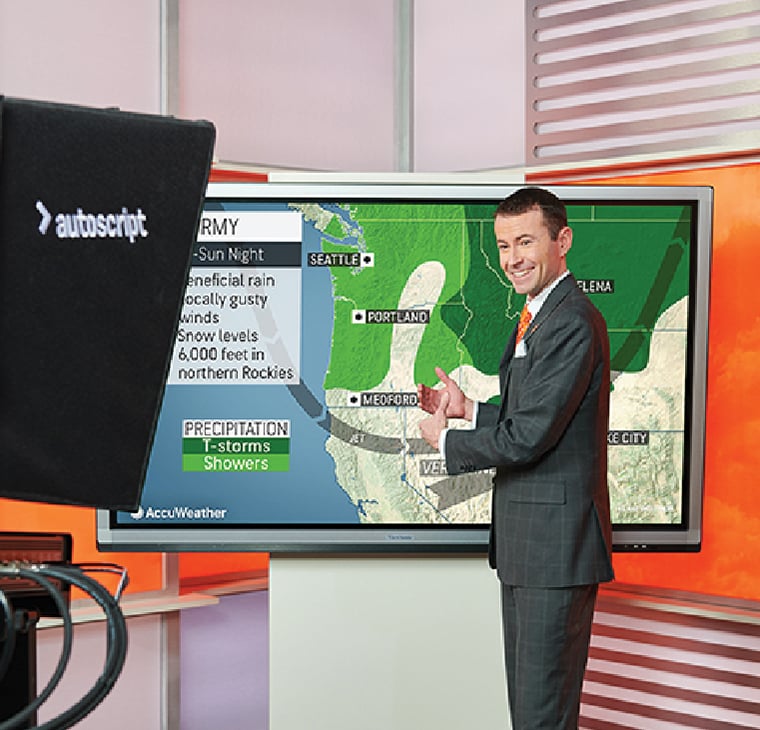 AccuWeather Connect—Elevate your storytelling with brand-safe, localized, and timely content
Our AccuWeather Connect service offers three different ways for you to create new revenue streams:
Ad-supported AccuWeather Media Network Module

Add the Media Network Module to your web pages to provide your users with relevant and hyper-local content, including the unique AccuWeather Minutecast®, severe weather alerts, air quality reports, lifestyle indices, and superior weather forecasts.

Revenue Sharing from Media Network Module Clicks

When your readers click on content with the Module and visit one of AccuWeather's owned and operated media properties, you share in the advertising revenue.

Build AccuWeather Data into Your Campaigns

Our raw weather data is formatted for Prebid's first-party data object and Google Ad Manager key value, making it easy for you to add the power of real-time weather data to your media sales kits.
The content and data we deliver will be specific and weather-targeted to your user's location, producing higher click-through volume with weather-triggered content that is relevant and timely.
How can you benefit from an AccuWeather partnership?
Our decades of experience have shown that publishers often benefit most by combining first-party contextual or interest-based content with relevant geographical or environmental content from AccuWeather. Following are some examples:
Allergy sufferers in areas where AccuWeather is forecasting high pollen
Potential travelers seeking areas where weather is nicer than their home location
Readers interested in beauty products when UV or humidity levels are high
Outdoor enthusiasts looking for prime active or camping weather conditions
Food and beverage providers basing marketing initiatives on AccuWeather's exclusive RealFeel® Temperature or promoting outdoor dining vs. takeout
Home improvement centers scheduling advertising for an upcoming beautiful weather weekend
AccuWeather has the unique ability and experience required to cost-effectively generate traffic and revenue from dynamic weather- or condition- triggering. Let us share our experience, skills, and content with you and help take your business to a higher level.

Let's talk about the unmatched value of an AccuWeather partnership.
For more information about how we can help you capture a larger audience and generate more revenue, please contact us.